Off Parade is a french music producers duo, made up of Jean-Christophe Belval and Pierre-Alexandre Favriel, better known as HiLo and Pax.
The 2 french music makers put a unique mark into the synth-Pop and Dance Music.
Jean-Christophe is from Calais, France. He discovered electronic music and bought his first synth at the age of 15, after many years of classical piano lessons. After an experience in recording studios in Paris, he started in production by remixing Gigi d'Agostino, Blondie, Dead or Alive…Also, he' s a member of the duo Daddy DJ who has sold 2 million singles & album in 2000 & 2001.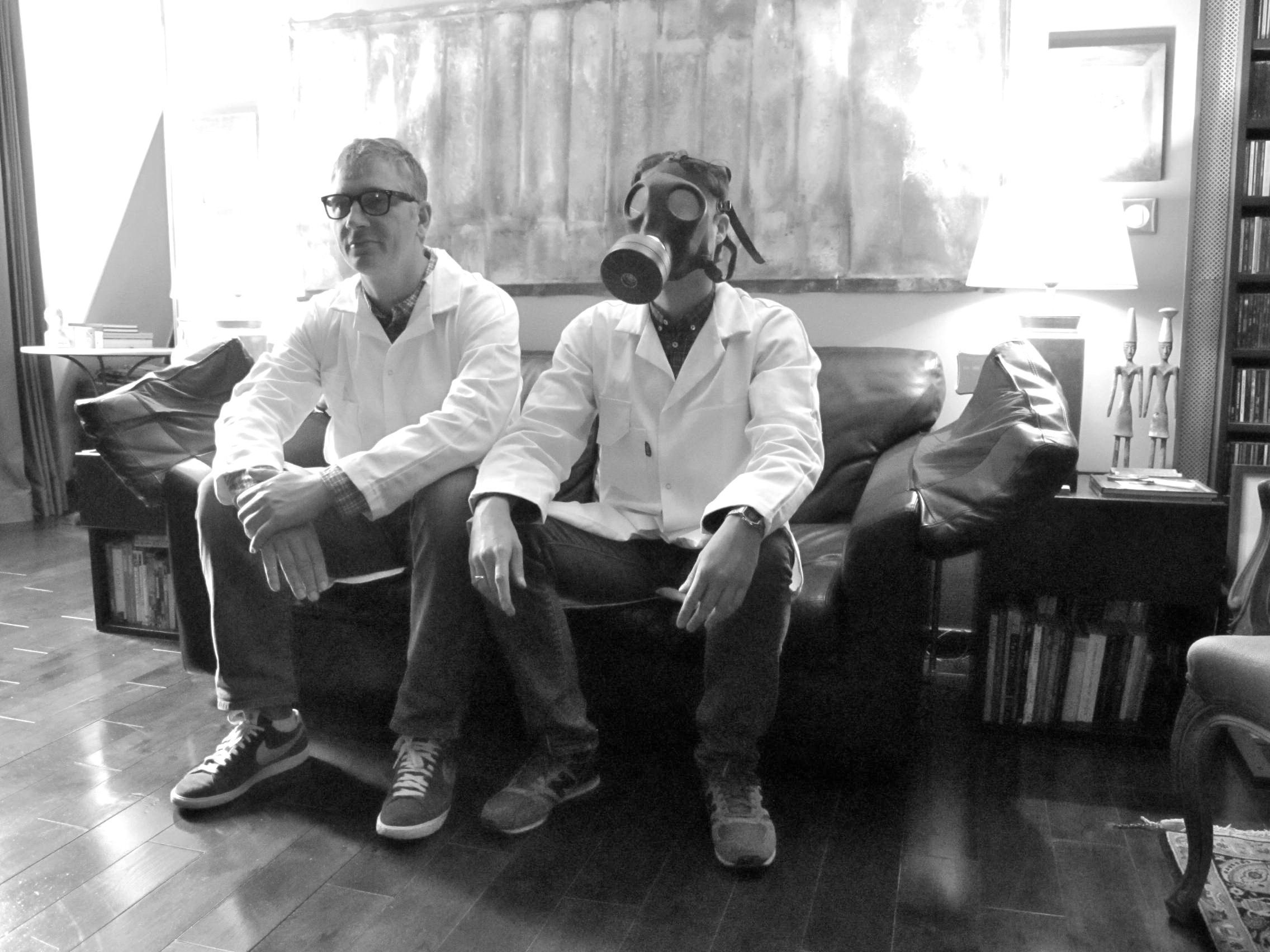 Pierre-Alex grew up in Normandy, in west of France. If his influences started with Progressiv' Rock of his parents, he definitely found his sound listening to New Wave and 80's Synth Pop and particularly Trevor Horn productions. Taking piano lessons since the age of 6, this is this typical 80's sound that takes him to his first vinyls. House and French Touch ended the creation of this sound. He discovered the sensation of Djing in clubs at this time, and his passion leads him to Paris, where he settled in 2002.
Keeping on producing his own music, he obtained a sound engineer degree, worked in the biggest recording studios in Paris, such as Studio de la Grande Armée or Plus XXX, and founded with Jean-Christophe Belval Made In Music.